Here At Hampton
As a company, we aim to…
Exemplify the highest level of integrity.
Hire and develop the best people.
Operate safely or don't operate at all.
Communicate openly and candidly.
Foster a team-oriented workplace.
Enhance diversity.
Think creatively and take initiative.
Be a good neighbor.
Remain an engaged member of our community.
External Positions
Job openings for external candidates
Internal Positions
Job openings for current employees
Here At Hampton
Innovation is everything
The forest products industry has changed a lot over the years. With advances in science and technology, today's foresters are continuously improving management, engineering, and operations to meet the demand for wood products while conserving the ecological health of the land. Our sawmills also incorporate the latest technology to optimize the use of raw materials and enhance the grading and drying of lumber. A lot of our training occurs in-house and we offer professional development opportunities through our apprenticeship program for millwrights and electricians. Whether you're just starting your career or you're a seasoned professional, Hampton has an opportunity for you.
"When I first started working here, I noticed that it was more open and personal than other places I've worked.  You can talk to anyone here, that's what's nice about this company.  I first met David Hampton while lifting weights in town.  We talk all the time now when he visits the mill.  We're a team here.  Safety is always a priority but it's more than that—they care about the wellbeing of you and your family."
"There are a lot of opportunities for growth at Hampton.  I started out in clean-up and was eventually offered a position in the company's apprenticeship program. Now I'm a journeyman electrician. Through Hampton's apprenticeship program I got an education and a career.  It's a great place to work."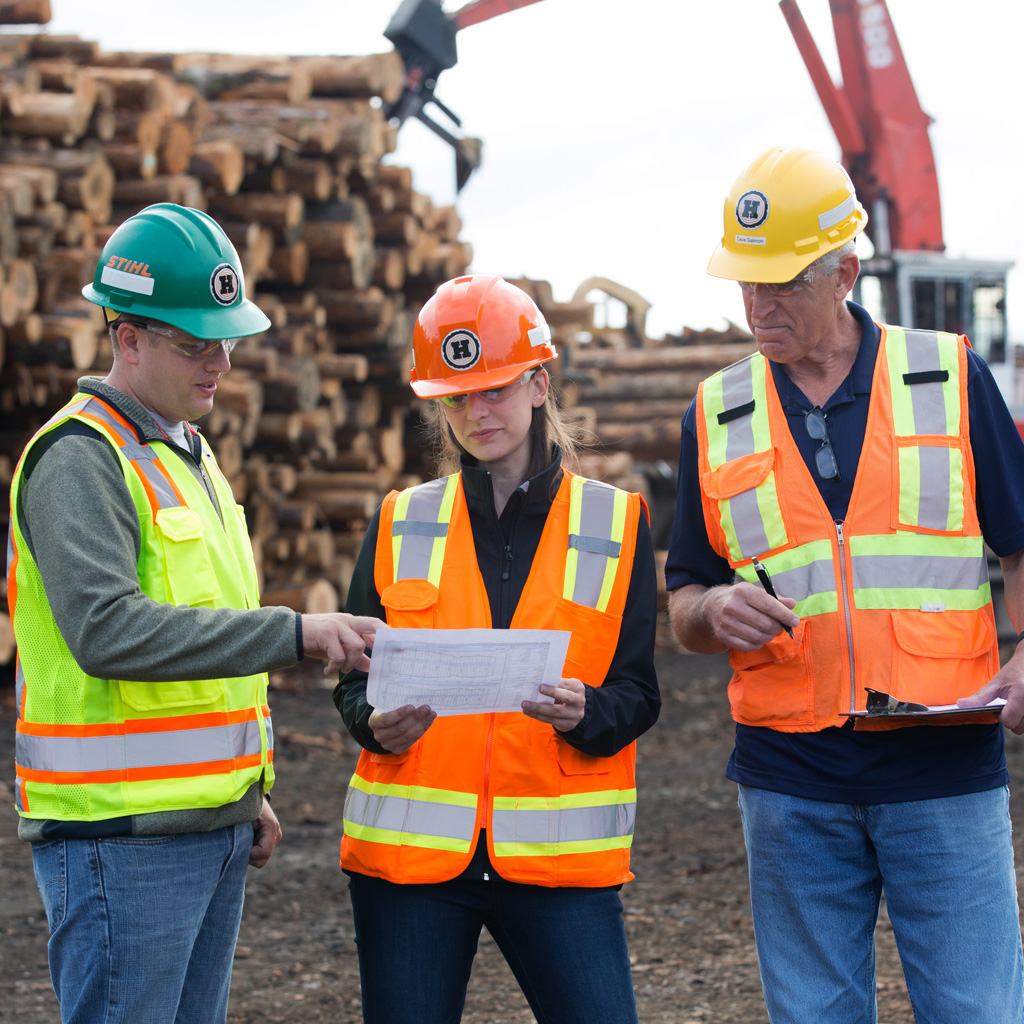 Internships
Opportunities for students.
For students, we offer a variety of paid opportunities throughout the company. If you're interested in business, we offer positions in our sales and import/export teams in Portland, Oregon. We also host forestry students at a number of our resource offices in Oregon and Washington. For those interested in renewable materials and wood science, we regularly hire interns at our mills to work with our quality control teams.
Our Communities
Great places to live, work and enjoy life.
Learn more about where we work and what makes our communities special. These locations are home to our corporate office and manufacturing facilities but we also have forestry offices, reload facilities, and sales departments throughout the Pacific Northwest. Check out our jobs section for opportunities at these and other locations.
A small town surrounded by timber and agriculture and the Willamette Valley vineyards.
Hampton Lumber is an equal opportunity employer: All qualified applicants will receive consideration for employment without regard to race/ethnicity, color, religion, sex, sexual orientation, gender identity, national origin, disability, protected veteran status, age, or any other status protected by law.
Disability accommodation available: If you are an individual with a disability and need a reasonable accommodation in the application or hiring process, please contact the Human Resources Office for the location you are applying for.
For more information about our commitment to equal employment opportunity, please see these government posters: EEO is the Law and its accompanying temporary supplement.